For Crew
Atlantico's mission is to integrate professional chefs and stewardesses into the yachting industry.
It is possible to visit the most beautiful destinations of the world, get acquainted with new cultures and cross oceans while you are working! Take a solid step under Atlantico's guidance to get employed on superyachts and megayachts cruising in international waters from Europe to US, from the Pacific to Atlantic, to feel the world in your hands by visiting the most prominent tourist destinations or barely known coasts and to acquire a brand new profession by obtaining the right certificates.
The following prerequisites are required from crew candidates to join our system:
For Chef Candidates
Minimum Level 2 Culinary Training
Minimum 1 Year Restaurant or Hotel Kitchen Experience
Must-have Certificates (STCW, ENG1-or equivalent medical certificate for seafarers)
For Steward/ess Candidates
Minimum 1 Year Hospitality Sector or Hotel Experience
Must-have Certificates (STCW, ENG1 or equivalent medical certificate for seafarers)
The candidate meeting the above mentioned prerequisites is included in our database after Atlantico's evaluation. If you are a professional looking for a career on a superyacht, join our crew portal.
Registration
Do not forget to upload your CV during registration. If you do not complete the registration process and upload your documents, we will be unable consult you. You have 7 days to complete the registration process. Registrations which are not completed within 7 days are deleted from our system in order to maintain our traffic. When registering, please make sure you completed your profile 100%. This categorization allows us to find and match you to the right job in our system. Incorrect or missing declarations may lead to mismatches and no matches for your part.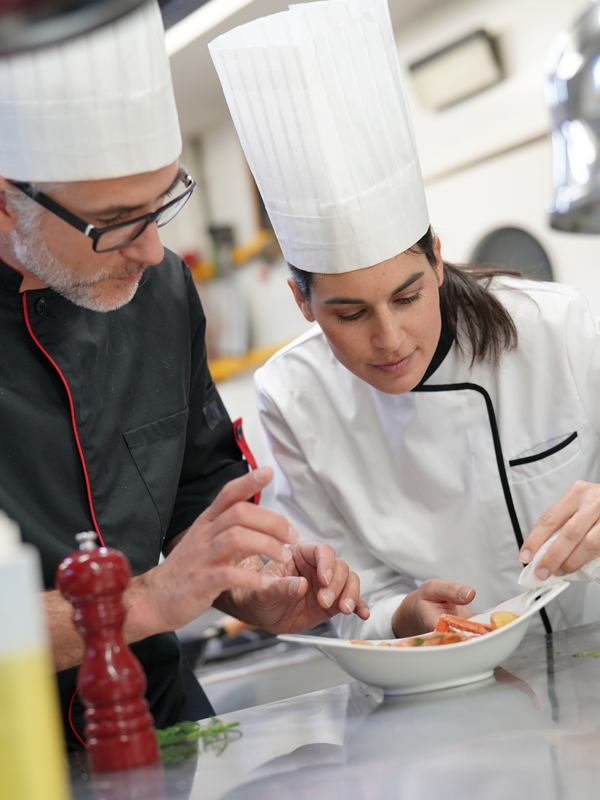 Superyacht Chef Training
This course has been specifically designed and tailored for the international superyacht industry standards.
Professional Superyacht Chef Training is aimed at those who have previous knowledge and experience within the culinary industry, whether it be restaurant, hotel or cruise sectors and who wish to refine their skills, taking them to superyacht industry level. The primary focus in this course is to enhance those skills already achieved and to translate them across to international standard.
Professional Superyacht Chef Training Program is offered under the umbrella of MSA The Culinary Arts Academy.
This program consists of two parts: Introduction Training and Yacht Chef Training
Introduction Training provides the capabilities required in the superyacht industry important vocational information, necessary documentation and practical solutions regarding employment.
Yacht Chef Training will give you a comprehensive overview of the pros and cons of the sector from the preferred cuisines on international yachts to procurement of best ingredients at every destination in the world enabling you to take solid and successful career steps.
For further information, please contact us.